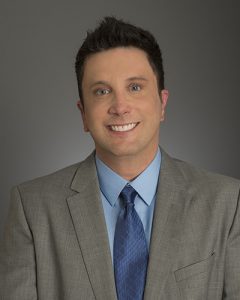 Education:
Juris Doctorate, Duke University School of Law with High Honors
Order of the Coif – Top 5% of Graduating Class.
Work Experience:
Court Appointed Criminal Defense Attorney – Felony and Misdemeanor Cases
Private Practice – Criminal and Traffic Defense
Advanced DWI Challenging & Using Expert Witness Testimony
National Highway Traffic Safety Administration (NHTSA) Field Sobriety Testing
Defending DWI's: Common Issues in Trial and Sentencing
David A. Coolidge


When you are charged with a North Carolina felony or misdemeanor, the most important decision you will make is hiring a criminal defense attorney.
You need to work with a criminal defense lawyer who is experienced, skilled and passionate about seeking justice for his clients. You need a lawyer who will also pay close attention to your concerns, answer your calls and keep you updated about your case.
You need a lawyer exactly like David Coolidge, the founder of The Coolidge Law Firm.
Raleigh criminal defense lawyer David Coolidge brings to his clients a strong academic background. David graduated in the top 5% from the Duke University School of Law, which is one of the top law schools in the country. As a student, he received top-notch training both inside the classroom and in the field.
As a result of graduating in the top 5 percent of his class, David was inducted into the Order of the Coif, a prestigious honor society that counts U.S. Supreme Court justices and other giants of the legal profession among its members.
Instead of going to work for a corporation or a government agency, David chose to dedicate his legal career to representing people just like you – students, professionals, retirees, and anyone else charges with a criminal offense who has suddenly become a "defendant" facing criminal charges.
David is committed to looking into all legal options. He is a tough negotiator who seeks fair and reasonable plea agreements if they will serve his client's best interests. If an adequate plea cannot be attained, he's ready to put his trial skills to work in the courtroom. His goal in every case is to protect his client's rights and to secure the best possible outcome.
In addition to representing clients, David is an active member of several of the state's legal organizations, including the N.C. Bar Association, Wake County Bar Association, N.C. Advocates for Justice and Wake County Academy of Criminal Trial Lawyers. He also regularly volunteers with The Healing Place and Durham Rescue Mission.
In David's view, communication with clients is a top priority. That's why The Coolidge Law Firm prides itself on being a full service, 24/7 law firm. The Coolidge Law Firm is just a phone call or a click away from clients in need of immediate legal assistance.
Facing Criminal Charges in Wake County?
If you have been arrested or charged with a crime in Raleigh, Apex, Cary, Clayton, Fuquay-Varina, Garner, Holly Springs, Wake Forest, Wendell, or anywhere else in Wake County, contact The Coolidge Law Firm today for a free consultation by calling (919) 239-8448.
---

Professional Associations:
North Carolina Bar Association
Wake County Bar Association
North Carolina Advocates for Justice
Wake County Academy of Criminal Trial Lawyers

Volunteer Service:
Durham Rescue Mission
The Healing Place