Theft as an overall term includes all different kinds of criminal stealing, including identity theft, theft of intellectual property, and theft of personal property. One of the most common forms of property crimes includes both petit and grand larceny.
Some examples of larceny include:
Carjacking;
Shoplifting;
Pick-pocketing;
Theft of motor vehicle parts;
Purse-snatching; or
Any form of personal property stolen.
The punishment for larceny charges in Wake County, North Carolina have an extremely wide range of jail time depending on your criminal record, value of the property, or the circumstances. So it's important to have an experienced criminal defense attorneys, like our team at Coolidge Law Firm, to help navigate your case for the best results. This blog dives deep into the different types of larceny charges, their consequences, and how our law firm can help you today.
What Does Larceny Mean?
The term, Larceny, is more narrowly defined as the theft of personal property capable of being possessed and carried away. For a conviction of either grand larceny and petit larceny, the accused must meet certain elements in the courtroom.
Must involve the illegal taking and carrying away of property.
Stolen items must belong to another person.
Crime must happen without the consent of the owner.
Intent must be to permanently take the property and deprive the owner of it.
Any theft crime including an unlawful acquiring of the property without legal means
The variations between these terms makes it especially important for you to consult an experienced criminal defense attorney to understand how the larceny committed is defined in the jurisdiction in which you are charged.
What are the Classifications and Penalties for Larceny?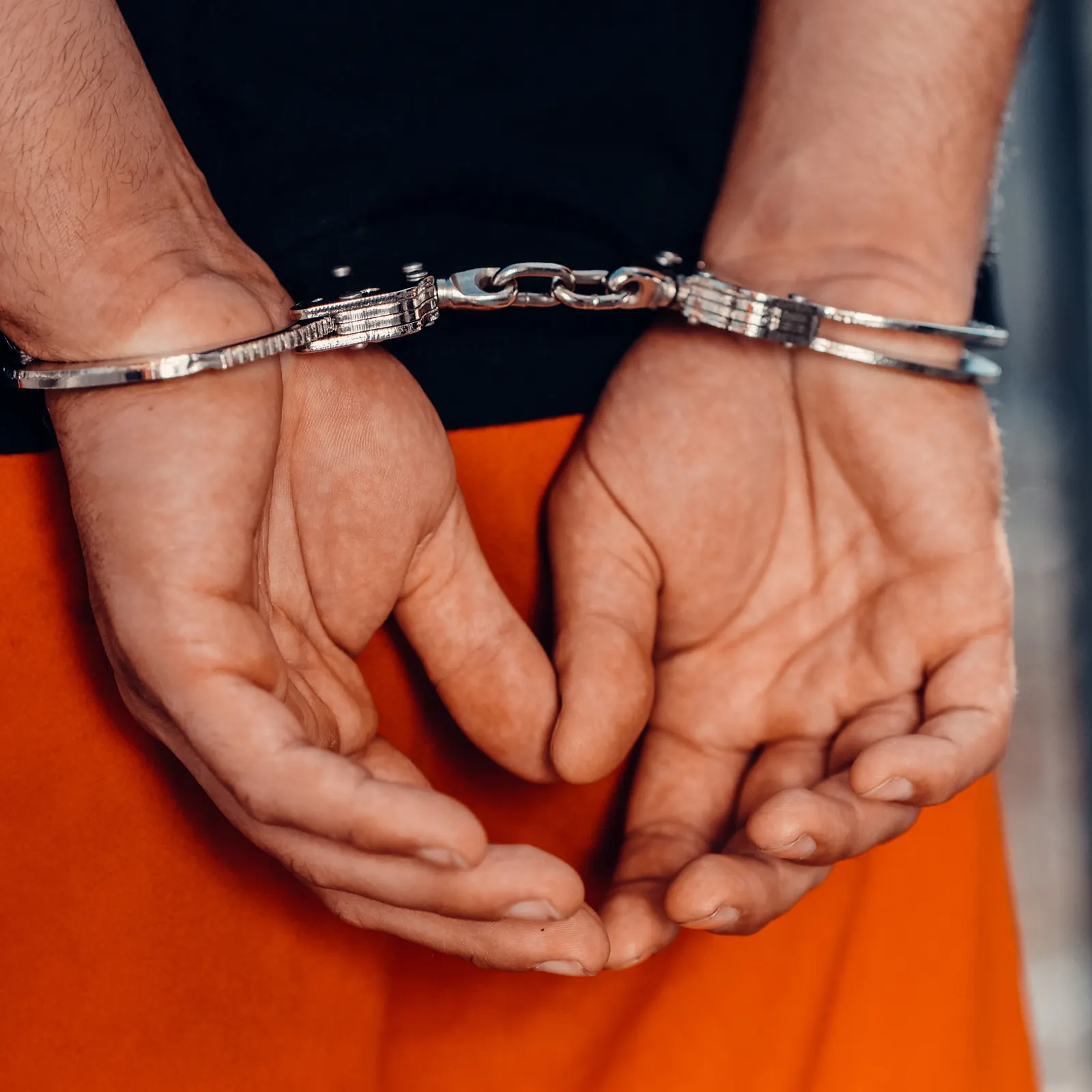 The general state law makes no distinction between "petty larceny" vs. "grand larceny." Instead, the offenses can be charged in both misdemeanor and felony proportions, depending on the value and the property stolen. Below is a listing of larceny charges.
Misdemeanor Larceny
Also known as Petty or Petit Larceny, theft of property that is worth $1,000 or less can be charged as a misdemeanor in the State of North Carolina. Conviction results vary based on your criminal record or specifics of the stolen property.
Class 1 Misdemeanor Larceny
Larceny of property or services valued at $1,000 or less is a Class 1 misdemeanor in North Carolina. ( § 14-72(a).)
Assuming that an offender has no prior convictions, the potential sentence for a class 1 misdemeanor in North Carolina is a term ranging from one to 45 days of incarceration. ( § 15A-1340.23.)
Class 3 and Class 2 Misdemeanor Larceny
There are a few specific circumstances in which a property crime is handled with unique criminal charges, known as "concealment of merchandise", or shoplifting. A first offense of concealment of merchandise constitutes a Class 3 misdemeanor in North Carolina, and the offender may receive only a suspended sentence of imprisonment, so long as the offender performs 24 hours of community service.
A second offense of concealment committed within three years of the first offense will constitute a Class 2 misdemeanor under North Carolina law. In this case, a sentence of imprisonment will be suspended only on the condition that the offender be imprisoned for a term of at least 72 hours and/or perform 72 hours of community service. (N.C. Gen. Stat. § 14-72.1.)
Felony Larceny
On a more severe level, theft of property worth more than $1,000 is a Class H felony charge; or in situations where the theft must meet other specific requirements, such as robbery of a person, burglary, the theft of an explosive or firearm, or a record in the custody of North Carolina State Archives.
The following offenses are classified as felonies:
Receiving or possessing stolen goods valued over $1,000 if the accused knew or had reason to know that the goods were stolen (Class H)
Larceny by employees if the property involved is valued at $100 or more (Class C felony) or less than $100 (Class H felony)
Larceny from a construction site or motor vehicle parts (Class I felony)
Chop shop activity (Class G felony)
In some instances, larceny is a felony no matter the value of the stolen property. For example, if a person steals from another using any sort of explosive device or firearm as a weapon or if the defendant steals from their employer, the larceny could automatically be considered a felony.
A sentence for a class H felony in North Carolina starts with incarceration for four to eight months, depending on certain factors that can either help or hurt the offender's case
What is Grand Larceny?
In much larger cases, Grand Larceny is theft of personal property having a value above a legally specified amount. The specified amount will be decided by the State Law and value of property. When dealing with any charge of larceny it's best to consult a lawyer to determine the best course of action based on your specific case.
What are the Penalties for Larceny and Theft?
The penalties or legal course of action for a larceny charge will be determined in court. The North Carolina justice system looks at a defendant's public record, criminal history, and the specific facts to determine the appropriate punishment or the "presumptive range" of a jail sentence, which could range between 4 to 25 months.
In addition to criminal penalties, a person who commits shoplifting in North Carolina can be held civilly liable to the store owner for the following damages:
actual damages, meaning compensation for the value of the merchandise or any damage to it
punitive damages (meant to punish the offender rather than reimburse the store), and
reimbursement of the store owner's reasonable attorney fees in bringing the action.
What Are the Defenses for Larceny?
The best way to protect yourself when facing criminal charges for both petit and grand larceny, is to seek the support of a criminal defense law firm. With the support of an attorney, some larceny defenses include:
Mistaken identity/alibi: You didn't commit the crime because you were not at the scene and doing something else.
Consent: The property owner consented to you taking it or sold it to you.
Lack of knowledge: No one informed you it was stolen, you had no reason to think it was, and/or the person giving it to you lied about where it came from.
Belief you owned it: You have a good faith belief that you, not the other person, were the true owner the property.
Duress: You were forced into participating in the crime because of threats by others.
Weak evidence/Mistakes: The prosecution's evidence and witnesses aren't credible. Or evidence should be excluded because of police and/or prosecution mistakes.
Why Do You Need a Good Criminal Defense Attorney?
When dealing with petit larceny, felonious larceny, stolen goods from a person's property, aggravated grand larceny, or any other theft crimes you may be facing serious and complex charges in criminal court. Larceny charges can be confusing, but experienced legal counsel can help. Contact a Raleigh theft and property crimes defense lawyer at Coolidge Law Firm. Call (919) 239-8448 or fill out the form below to schedule a free case evaluation.
FREE CONSULTATION
FREE CONSULTATION